Why did I choose this tool?
Emotional balance seems one of the core aspects of a healthy well-being. By analyzing aspects of our everyday life, we can come up with new ideas for improvement of our mental and body well-being. 
How does this apply to being a trainer?
Mental well-being can be described as a combination of how we feel (our emotions and life satisfaction) and how we function (relationships with others, personal control, purpose in life and independence). It is strongly connected with our professional role as a trainer. If our emotions are not in a spectrum of our awareness, we may negatively and uncontrollably impact our participants. Moreover, control of emotions is crucial for us as learners, it may significantly influence pursuing our learning goals, according to Sam J. Maglio, Peter M. Gollwitzer & Gabriele Oettingen in their study "Emotion and control in the planning of goals". 
Content:
"The fields of motivation and self-regulation have been considered for a long time as the means by which people can become more likely to attain their goals." The Sam J. Maglio, Peter M. Gollwitzer & Gabriele Oettingen research supports the notion that different emotions differently affect the planning of goals. They have proven that emotion may additionally affect the link between cognition and action, as anger and sadness were shown to influence plan formation as well as plan execution.
Excercise:
Step 1. Your personal graph of self – care and emotional balance:
By answering those questions you will more likely create the environment sustaining your well-being.
How to do that?
Depends on the learning style: you may answer the following questions or if you prefer to work in a more creative way, we encourage you to print a following graph and draw the answers around the questions. Sometimes drawings may say more than words. 
Emotional awareness:
Am I aware of my emotions? Can I name them?
………………………………………..
Learning coalition:
Who are my learning mates?
How do I maintain relationships with them?
………………………………………..
Life experience:
What do I do, or can do to have an adventurous life?
………………………………………..
Beliefs and assumptions:
What do I believe in?
What do I assume?
………………………………………..
Vision of life:
What is my general vision, intention of life?
………………………………………..
Lifestyle:
How do I manage my everyday routine? What do I eat? How do I sleep? What do I take, drink or smoke?
………………………………………..
Exercises and meditation:
How do I take care after my mind and body?  What is my way of doing that?
………………………………………..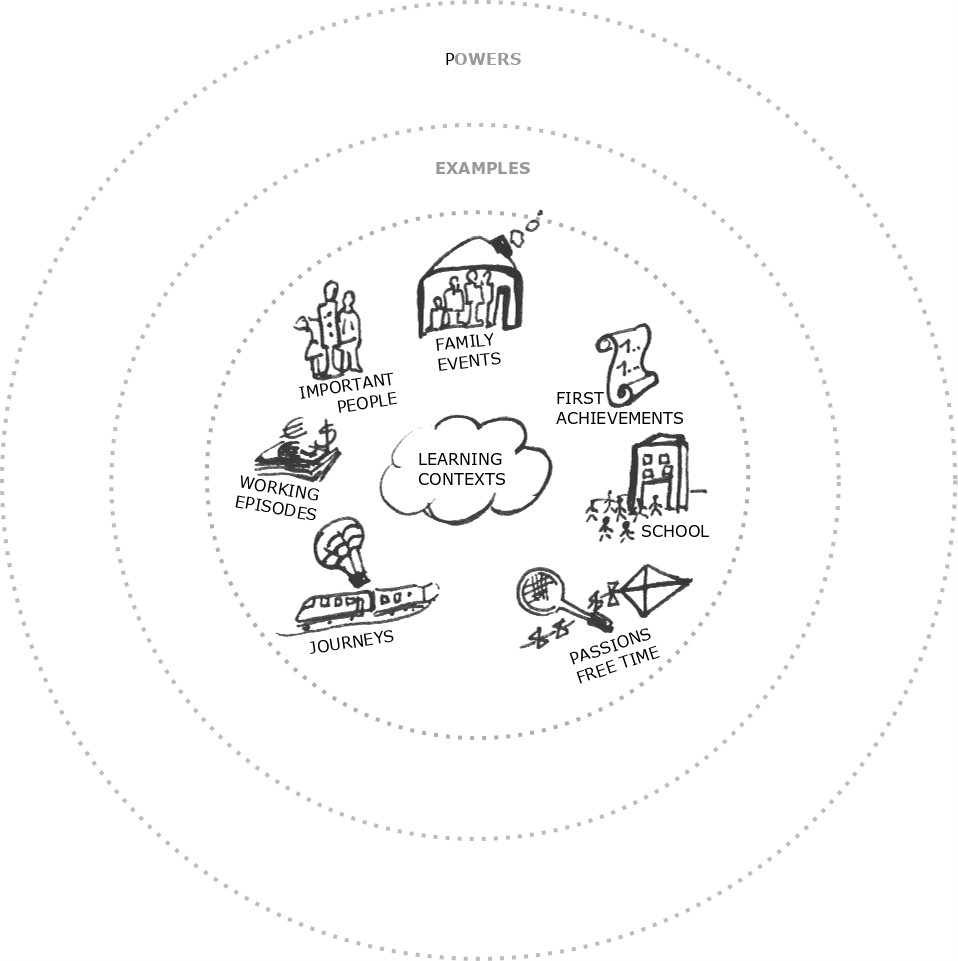 Step 2. Your personal plan. 
Choose one of the areas and design plan for the next month.
What are you going to change > Implement > Improve?
If you complete a task, choose another area, and continue your development.
You may use the following cards to revise your ideas, statements, decisions over the month: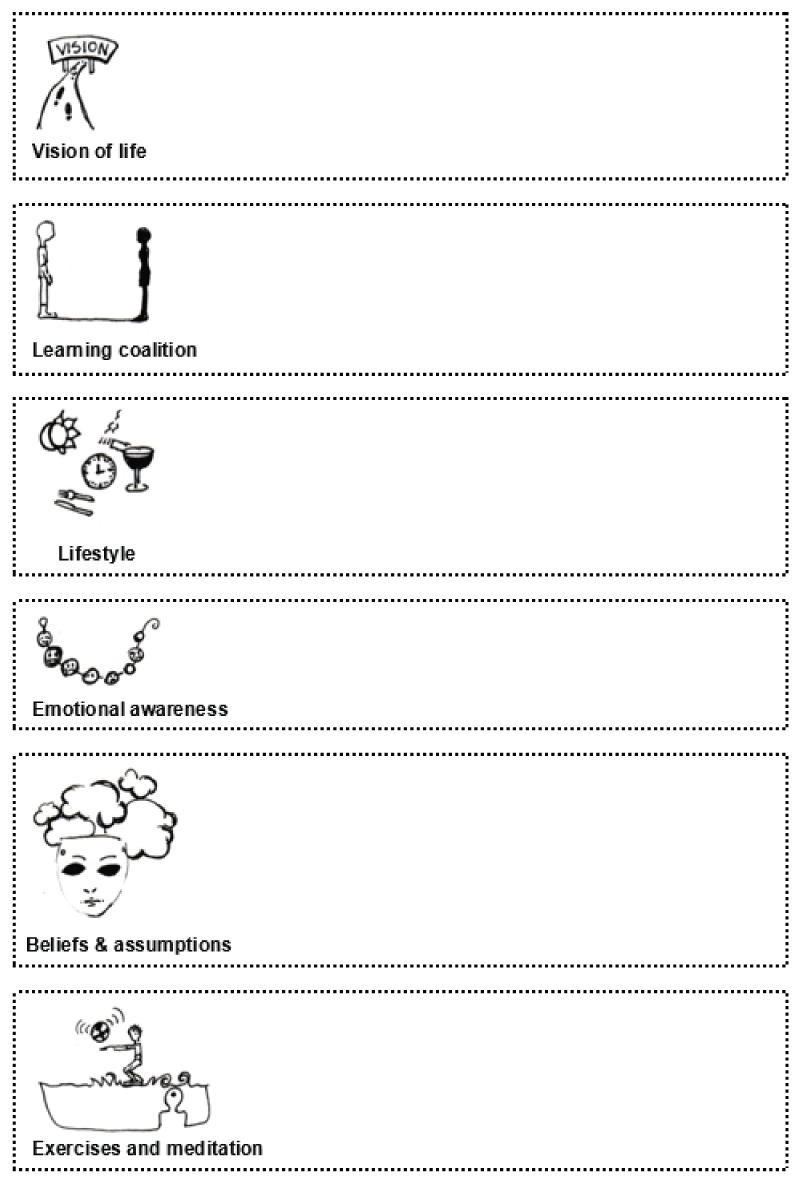 Reflection questions
1.Have you ever noticed the impact of your emotions on learning and performance?
2.Have you ever noticed the power of emotions observing your colleagues at work?
3.What are the strategies that the others are using?
4. What else would you recommend?