Why this tool?
To raise awareness of the most important learning experiences in one's biography.
Make a list of the main influencing factors and events in one's life and the topics that were the most instrumental in forming one's personal development including influences from personal situations (friends, honorary posts, community involvement, voluntary work) as well as work.
Why is this tool important for a trainer? 
Each trainer of non-formal education needs to be aware of their own biography to support effectively the development of the others. Trainers are lifelong learners whose biography started many years ago and continues till now.
Content
Appreciative Story Telling (rooted in Appreciative Inquiry approach, a problem solving method designed by David Cooperrider) encourages participants to take positive perspective by rediscovering what was going well. From the solution oriented perspective, every stone on our journey had value and a positive meaning. From the Milton Ericsson perspective, through our life journey we have collected incredible rich collection of inner resources (powers) which just need to be awaken to become active in everyday life.
Excercise:
Decide which learning spaces and events have been significant in the course of your life. Draw your own personal path. Write down examples of tasks, activities and people that have been important in your life up to now. In the second step you may describe the powers (knowledge, skills, attitudes, beliefs) that you have developed during these particular experiences.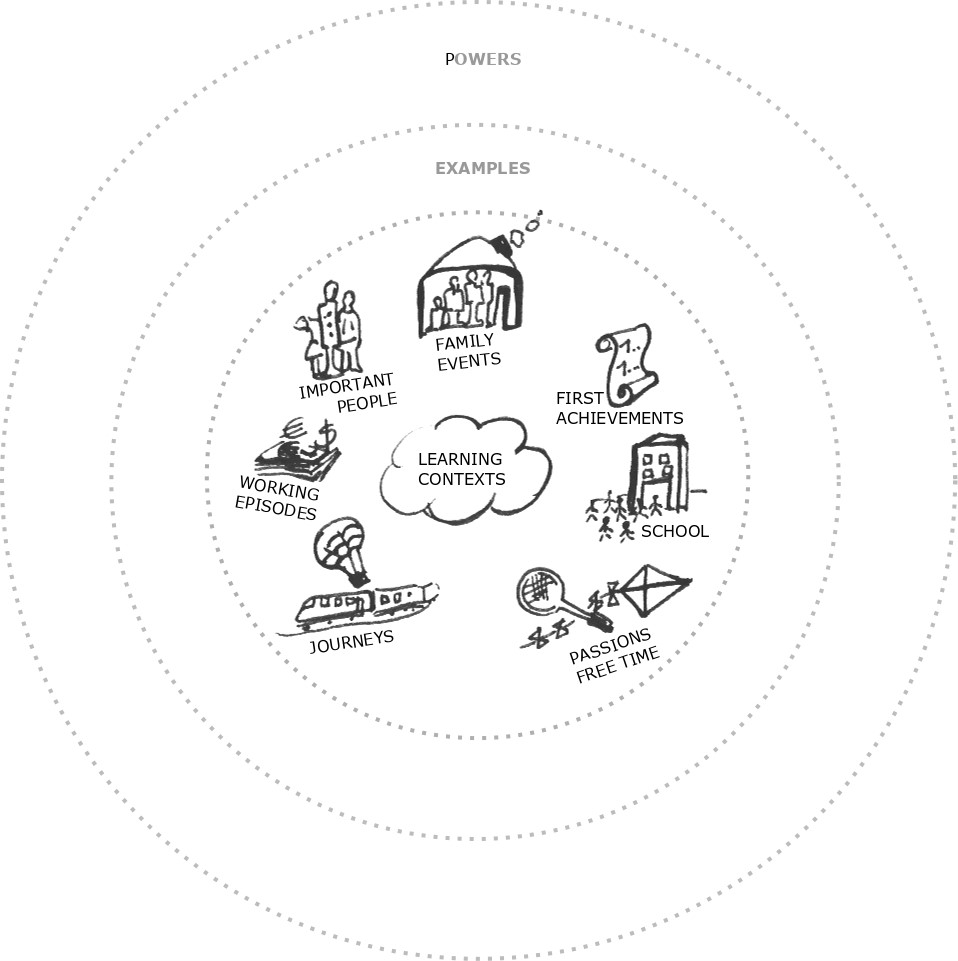 Reflection:
List best experiences. A time when
………..…………………………………………………….
What do you value about… yourself, this moment, and other people?
…………………………………………………
If you had three wishes as a learner, what would they be?
…………………………………………………