Why did I choose this tool?
It is extremely important for personal development to have an experience of a well-planned and conscious peer learning. It has two advantages: 1. It deepens our own learning outcomes. 2. It gives us a unique experience how to design a learning experience for another person. Both elements are crucial for the learning to learn competence.
How does this apply to being a trainer?
As trainers we work with groups and individuals. The relation to a group is slightly different from the relation one-on-one. Understanding those 2 dynamics is crucial for creating a good learning environment and fulfilling the needs of both.
Main content:
Why people should talk and share?
The interactions between people and external factors are central to creative processes. The creative process is one of the basic components of learning. The interpersonal aspects of creative interaction—particularly collaboration and social interaction—are integral to variations in creative processes.
Bonding with another person and creating a learning/peer dialogue is a crucial element in the learning to learn competence.
How to do it?
How to choose a peer?
Peers learn most effectively when matched according to shared challenges and problems. Find a person who is experiencing a similar learning experience as you.

Peers establish foundational engagements when they engage fully, which is encouraged by ensuring that peers are motivated to attend. Be sure that your peer is motivated to take a common journey.
How to communicate?
Learning is best facilitated when peers do things together and reflect regularly on what they are learning. Schedule the time for reflection meetings and mutual learning experience.
Engage in multiple ways, including through shared work and site visits (face to face meetings and non face to face collaboration). Design more than 3 ways how you are going to share the learning outcomes (face to face meeting, online conference, other virtual engagements, sending notes, meeting with more peers, joint peer activities, training sessions, externally produced knowledge products, etc.).
When selecting an engagement method, think about your own limitations, the traveling and time constraints, different backgrounds, and the goals of your initiative. All of these variables will need to be considered when deciding how to initiate contact. Decide with your peers on all elements of communication, time, commitment, ways of sharing as realistically as possible. The communication should be easy and efficient. You may make a short note of your agreements.

When planning the time for peer learning, set up a 'Start' and an 'End'. Keep the time frame; this would help you to stay focused (don't prolong the sessions or the whole relation).
How to learn:
Peer learning is most effective when learning objectives are clear and peer engagements are structured to maximize these objectives. Make a clear contract with your peer: What is your scope of learning? What competences are you willing to develop?
Go through the exercises and rules of listening and giving feedback, that could help you with the peer dialogue.
Build in your learning-tandem culture of trust and equal engagement.
Be open to change the contract.
Exercise:
When you find your peer, you can go through the following exercise: the Learning Interview. This tool was designed by Paul Kloosterman, Mark Taylor, in May 2010, and is taken as a draft.
THE LEARNING INTERVIEW
The aim of the Learning Interview is to help the persons being interviewed to raise their awareness on how, when and what they have learned. To assist the interviewer in finding relevant questions and addressing all the different topics that come with learning, you will find here around 50 questions that could be asked. Don't ask all the questions…it will be too much. The first thing is to listen to the person you are interviewing and to base your questions on what that person is telling you. So you are really encouraged, invited and allowed to make your own questions! The questions provided here serve as help to give you some ideas and to bring you further if you feel stuck.
The Learning Interview is a method 'under construction'.
Comments and suggestions for improvements are more than welcome!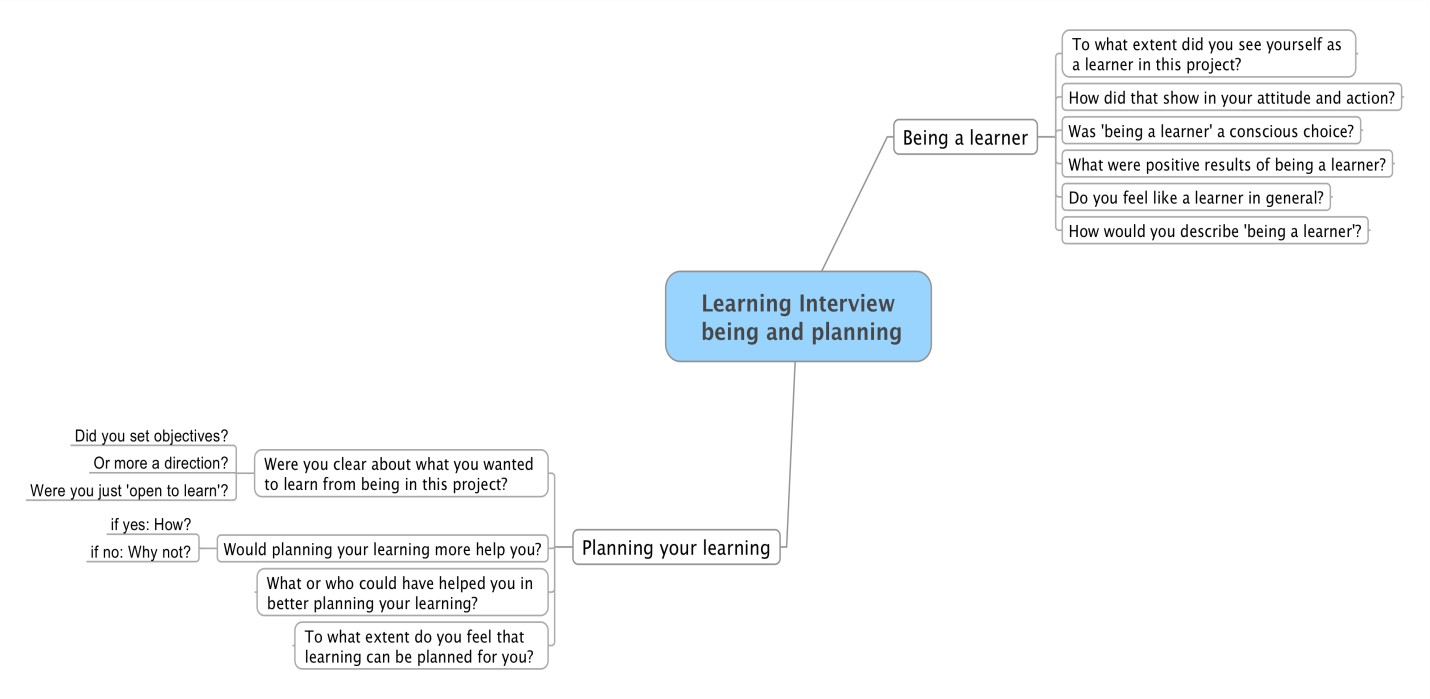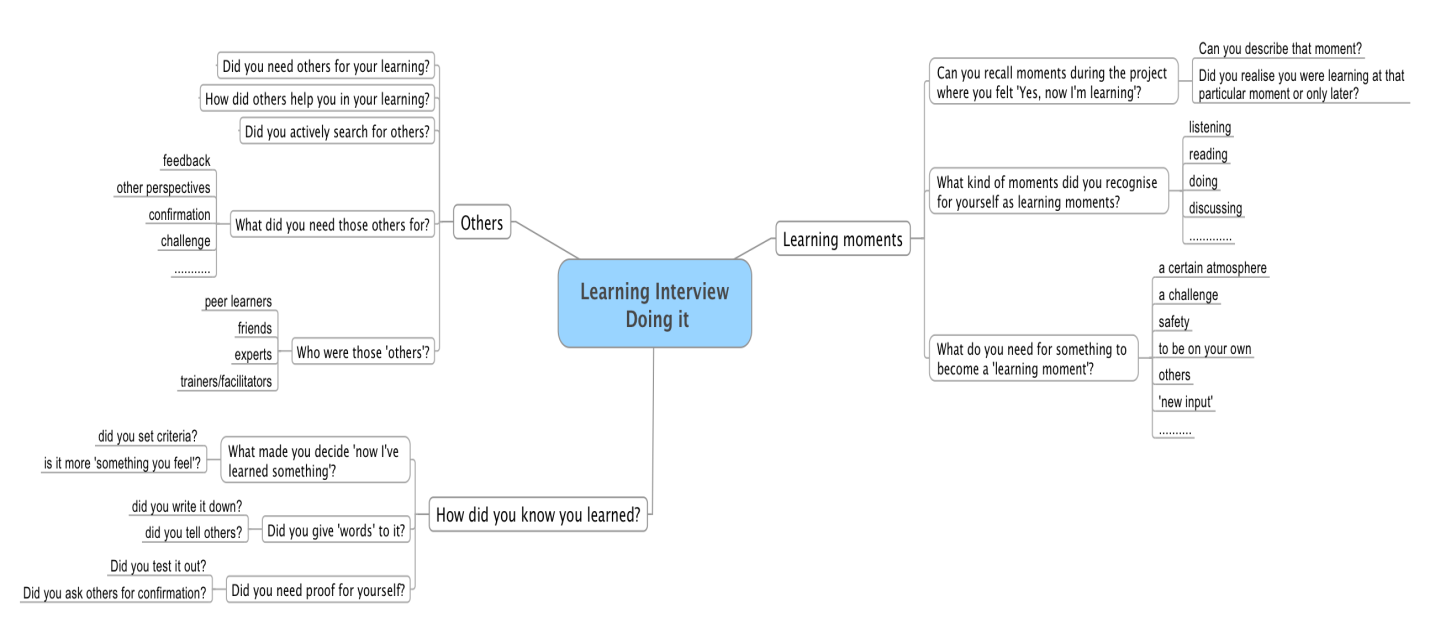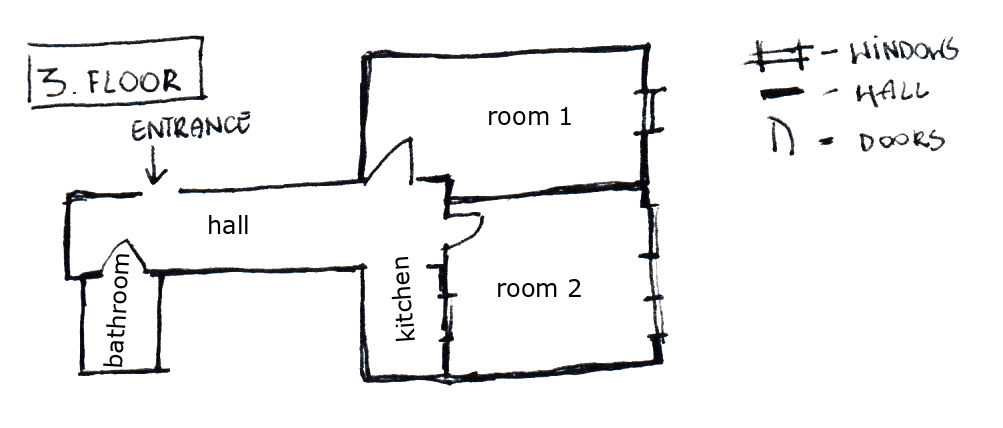 Reflection questions:
What was your experience in learning with your peer?
What would you like to keep in mind for next peer relations?
Do you have any other ideas how to adjust peer learning in your everyday learning context?